The public call for women nationwide to drive in Saudi Arabia on Saturday was the latest push in a decades-old effort by a small group of activists to exercise what they see as a fundamental human right. Twitter was the platform to initiate this move. After a campaign for change gathered pace on social media, numerous women filmed themselves behind the wheel Saturday in various cities and uploaded those videos to YouTube.
Below you can view the trend (Number of Mentions), Trending Videos and The Most Influential Tweets.
The Trend on Twitter
Below is the number of tweets of the events. The event got around half a Million tweet within a week, and more than 700K tweets within the last month.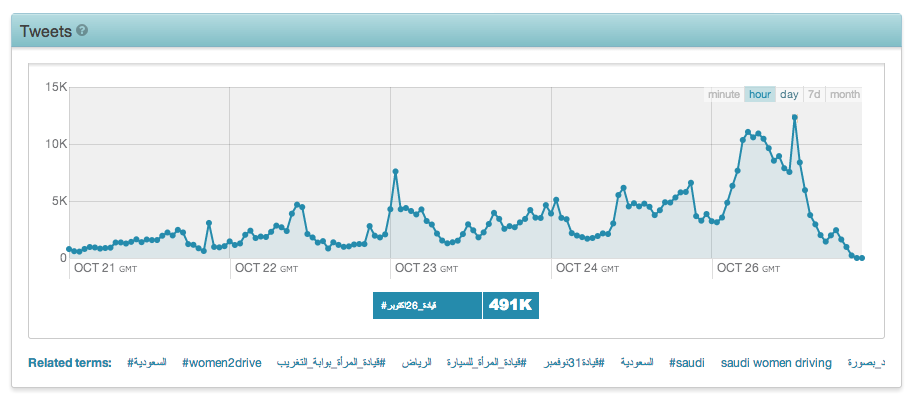 Top Influencers

Influencers by Number of Followers

Most Trendign Videos
Most Influential Tweets